You can now grow your business and increase sales by becoming a franchise with TAX SEVA KENDRA (A Unit of DialMyCA Advisory Services Pvt. Ltd.), the most profitable franchises among businessmen. You have the opportunity to become our Franchise Partner by investing ZERO amount till 30th September 2021. With becoming our franchise, you can expand your marketing goals online and earn more money without leaving your present job/business.
TAX SEVA KENDRA has more than 200+ successful existing franchises owing to a plethora of efficient financial services rendered to their business networks. We are here to provide several benefits to help your business prosper.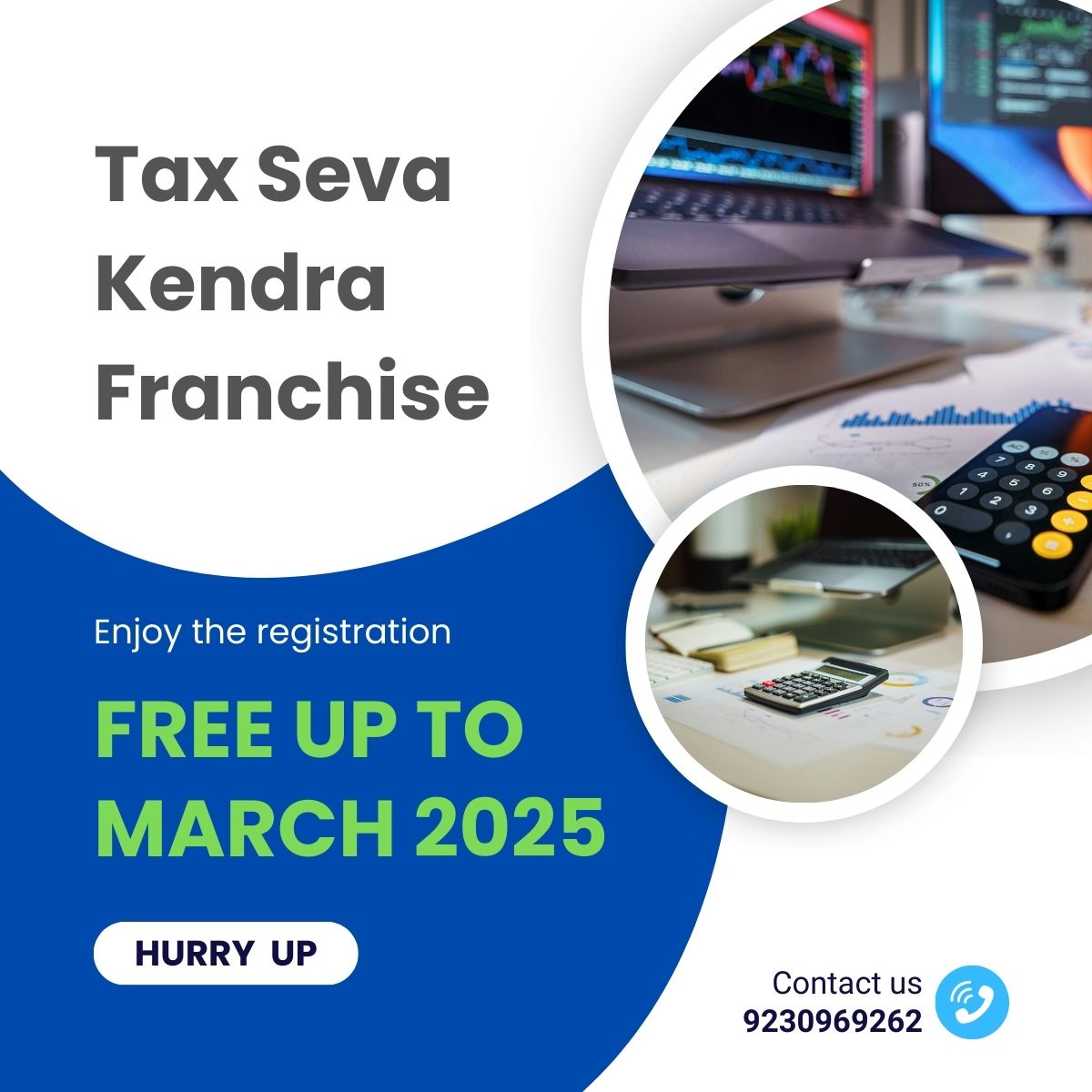 Benefits
- Brand Association With DialMyCA
- 200+ CA, CS, LLB, ICWA, MBA Support
- Free CRM for Customer Management
- Free Local Marketing
- Free Lead Generation
- Free PAN Centre
- Free Subscription of Tax Updates
- High Commission
Eligibility
- 80+ SQF Office Space
- Two Customer Sitting Space
- One Laptop / Desktop
- One Scanner
- Internet Connection
- Customer Handling Skills
Tax Seva Kendra Franchise Application Form
Frequently Asked Question
Q. Who can apply for the franchisee?
A. Anybody having good knowledge of computer/laptop, with a proper internet access. Having a knowledge of GST filling, Tally, EXCEL etc will be a advantage.
Q. What will be commission amount the company will pay?
A. 10% upto 25% depend upon the work provided.
Q. What are the things we will get after taking franchise of your company
A. The company will provide a welcome letter, digital identity card, certificate, a banner will be provided so as to advertise the work which you are offering.
Q. What are the things will we be getting after we are enrolled with the company?
A. An official mail will be sent to your provided mail address containing all the details related to the work as well as about the company
Q. What are the benefits we get if we refer someone for the franchise?
A. One time benefit of Rs250/- after first billing from referred franchise.
Q. Is there any requirement of education qualification?
A. You must have to completed Higher Secondry i.e 12th Standard.
Q. In which location can the franchise be taken?
A. All over india.
Q. What services you provide?
A. Taxation, Accounts, Financing, Website Design, Digital Marketing, Business Sale & Purchase
Q. What are the charges?
A. Upto 30th September Free, after that it will Cost 10000
Q. Within how many days I will get the details?
A. Within 7 Days